Pure Waterfall was founded in Los Angeles, CA as a bottled drinking water delivery company for your home or office. We at Pure Waterfall only offer superior quality of water in which our purification processes are even more stringent than your tap municipal water sources.
The mission of Pure Waterfall is to provide the highest quality service and products to our customers and to be the leading and most favored company for drinking water delivery business in all Los Angeles areas.
To be the largest and most respected Home and Office Delivery drinking water provider
To provide our customers with the products and services which they trust, rely on willing to recommend to friends
To popularize and increase the total demand for clear water consumption among local population
To ensure the provision of exceptionally high quality services and products to our customers
of service to our customers
Customer-oriented business – all reasonable needs and wants of customers should be done
Responsibility and honesty in communication with our customers and business partners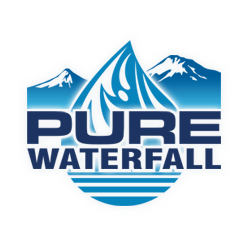 Copyright 2023 © Pure Waterfall. All rights reserved.